Viewing Problems?
We are sorry to hear that you are experiencing some viewing problems.
This is probably due to the strength of your internet signal. In order to remedy this, you may need to reduce the resolution of the video. You can do this by following the procedure shown in the screen shot below
Reduce the resolution of the video by clicking on the settings symbol on the video screen, as highlighted below. The resolution is set to Auto, which is 1080 High Definition, so reduce it to see if that allows the video to flow.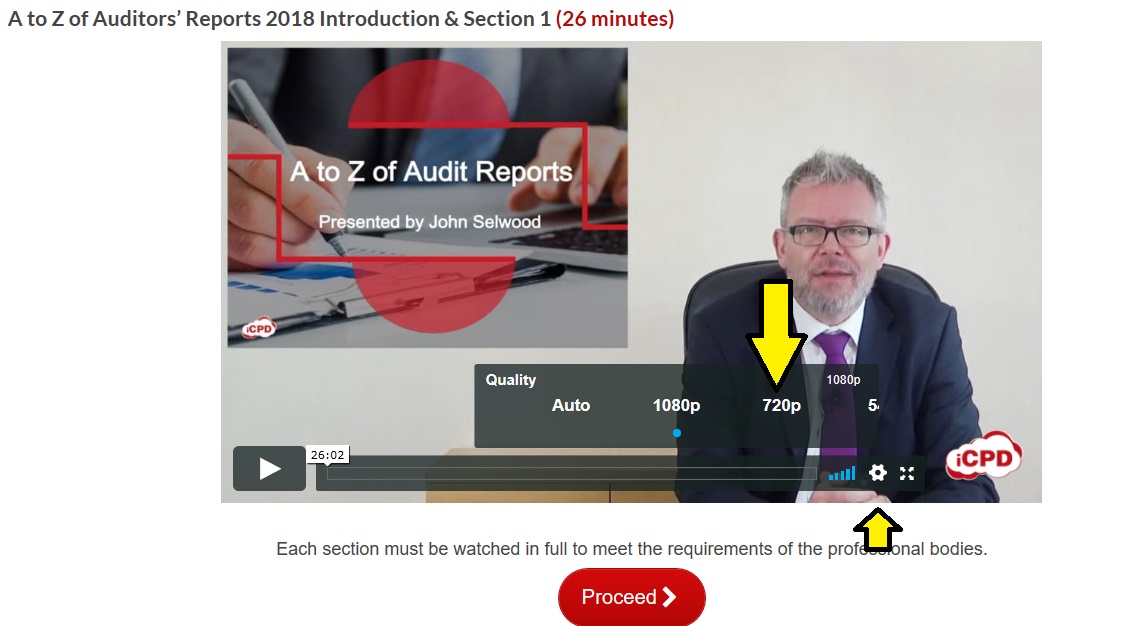 Please let us know at info@instantcpd.com if this does not solve the issue.