Who We Work With
Thank you for visiting the Instant CPD Partnerships page.
Instant CPD develops long-term relationships with a number of Institutions to provide value-added services to professionals around the globe.
We currently work with the Association of International Accountants (AIA), a global body for Accountants that aims to innovate its users, by offering a high standard of and relevant professional qualifications. Members of the AIA can therefore enjoy comprehensive online Video CPD memberships with Instant CPD at great prices, ensuring their knowledge remains up-to-date.
Please click here to view the current AIA Membership Offer.
Please click here to visit the AIA wesbite for more information.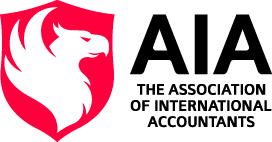 We are also thrilled to work alongside the ICPA, an organisation that represents small and sole Accountancy practices, representing their needs and providing a welcoming and supportive service.
The ICPA currently represents over 900 Accountants in the UK at meetings with HMRC and HM Treasury, as well as regarding other issues that affect small practices. They offer many benefits that are small practice specific, including a great value and high-quality 12-month video CPD programme that is provided by Instant CPD.
Please click here to see more information regarding the ICPA membership CPD Programme.
Please click here to visit the ICPA website for more information.